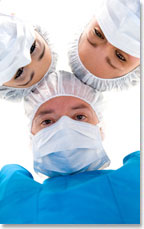 Most of us have heard the statistics: Obesity is epidemic in the United States. The number of overweight and obese Americans has grown at a disturbing rate, especially over the past few years, to the point where today more Americans are overweight than are normal weight. In fact, over sixty percent of Americans are now considered to be overweight, with over 30 percent of the population considered to be obese (e.g., overweight by more than 20-30% of recommended weight).
With the recent popularity of bariatric surgery and it's relatively high risk of complications, it is appropriate to consider safer, scientifically based alternatives, such as medically supervised fasting. Weight management is an important part of any mental health plan. In addition to being associated with health disorders like heart disease, hypertension,  and diabetes,  obesity is linked to a variety of psychiatric disorders, including:
Depression,  bipolar disorder, and anxiety disorders
Bulemia  and binge eating disorder
Schizophrenia
Alzheimer's disease and dementia
Fasting, as a medical therapy for obesity, was first advocated by doctors in 1915.  In 1959, doctors began using fasting as a regular treatment for obesity.  Since then, doctors have placed obese patients on fasts for up to 117 days.  The longest fast appears to have been that of a man who fasted intermittently for 382 days and lost a total of 276 pounds. After that fasts up to 249 days were accomplished with relatively little harm.
In 1968, the death of a morbidity obese patient while fasting sparked a debate over the safety of therapeutic fasting for obesity.  However, the patient's heart was already failing when the fast began. Older people with long term obesity tend to have cardiovascular problems due to strain of carrying so much weight for so long. It seems incongruous that a single death associated with fasting was so alarming in light of the high mortality rate that currently exists for gastric bypass surgery.
While science is discovering that gastric bypass carries significant risks, surgeons continue to routinely perform the surgery. An evaluation of therapeutic fasting and bariatric surgery for obesity determined, "Bariatric surgery is associated with disproportionately high mortality rates in both the perioperative and postoperative periods."
According to recent research, people who have gastric bypass surgery spend on average twice as much time in the hospital during the three years following surgery than during the three years prior to surgery, with most rehospitalizations being procedure related. Still, obese people are flocking to gastric bypass, probably because it seems easier than diet and exercise, or the abstinence required by a medically supervised fast.
Historically, fasting has been a safer and more practical alternative. From the late 1950s to present, hundreds of doctors and researchers have safely and successfully used fasting for weight loss among the obese.  Fasting can be difficult and is not practical for everyone. In addition to medical supervision, candidates should be cleared psychologically.
Fasting is inappropriate for those with certain condition, such as someone with a history of anorexia nervosa. Other psychological disorders related to histamine imbalances, such as schizophrenia, should be evaluated by a mental health professional prior to fasting.  Because obesity is closely associated with eating disorders, psychotherapy is imperative for obese people considering fasting.
Research has indicated that psychotherapy can improve outcomes for those fasting for weight reduction. In 1984, four University of California Los Angeles (UCLA) professors evaluated the effects of individual and group crisis-oriented psychotherapy as an adjunct to medically supervised fasting in 72 obese patients.  Individual crisis-oriented psychotherapy related significantly to successful completion of the program, to a higher percentage of excess weight lost, and to a higher percentage of patients approaching their ideal weight.
Although fasting can be a successful way to drop a substantial amount of weight, the results don't last if the person doesn't modify their diet and receive counseling to prevent transfer of addiction. In his book, Fasting and Eating for Health: A Medical Doctor's Program for Conquering Disease, Joel Fuhrman puts it best when he says, "Fasting to lose weight without changing your diet is pointless."