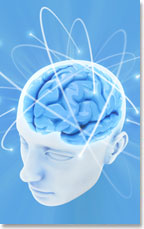 Research has shown that water fasting may be a depression treatment as it has the ability to reduce the symptoms of depression in people with mild, moderate and severe depression. In order to measure the symptoms of depression, the researcher used the Beck Depression Inventory administered twice over a 14-day period. Results also indicated that fasting participants felt a high degree of control over their own health.
This mixed methods study including both quantitative and qualitative data explored the use of water fasting to decrease symptoms of depression. Water fasting was defined as abstinence from all food and drink except water for a specific length of time. Transpersonal scholars have suggested that fasting can be a means of personal transformation, providing exceptional human experiences and leading to peak experiences and self-actualization.
Between September and November 2010, 42 fasting participants were matched to 42 control participants at testing time one for gender and level of depression according to the four BDI-II scoring categories of minimal, mild, moderate and severe depression. Using a quasi-experimental repeated measure design, depression was rated using the 21-item Beck Depression Inventory (BDI-II). Health locus of control was rated using the 18-item Multidimensional Health Locus of Control (MHLC) scales.
There was a statistically significant difference between the groups [ F(1,82)=20.91, p<.001 ] on BDI-II scores at the testing time two. At testing time one, the intervention (fasting) group had a significantly higher internal locus of control on the IHLC scale of the MHLC [ F(1,82)=12.04, p<.001 ]. No side-effects of treatment were reported.
These findings indicate that fasting may be an effective means of reducing the symptoms of depression in the short term and may be helpful in depression treatment. However, because the BDI-II is not intended to be a diagnostic tool, the results should be evaluated with caution as this may limit generalizability of the effectiveness of decreasing depression symptoms.
Furthermore, the exploratory nature of this study limits the ability to conclude that fasting is an effective intervention for depression because more research needs to be conducted in order to compare findings. This study serves as an introduction to water fasting as a means to lower feelings of depression and merits further study.