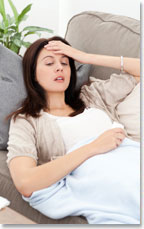 According to research into anxiety treatment, people call in sick for numerous reasons. New research pinpoints stress and anxiety as a major reason for sick leave and absences at the workplace.
In an article appearing in the journal Acta Psychiatrica Scandinavica, researchers at the Norwegian Institute of Public Health, in collaboration with Australian and British institutes, reviewed over 13,000 individuals for common mental disorders, consisting of anxiety and depression in anxiety treatment.
Researchers followed up with the participants 6 years later on and analyzed their sick leave of 16 days or more throughout that period.
The results indicated those with anxiety were more likely to experience extended absence from work and take more sick days. Even after controlling for socioeconomic factors and physical wellness, individuals with anxiety had the most sick days. In addition, the researchers concluded that anxiety with depression was more strongly associated with prolonged and routine sick leave than depression alone.
Stress and anxiety appears to have long-term effects on sick leave as individuals showed am increased chance of absence up to six years later. This is the first research in anxiety treatment to reveal that stress and anxiety have a lasting result on absence in the workplace.
According to the writers of the study, the ramifications for clinicians is that more work is needed in understanding how health professionals managing sickness absence can easily best identify anxiety and depression signs and protect against additional prolongations or reappearance of any type of sickness absence episode.
This research clearly demonstrates that anxiety and additional mental disorders have sweeping repercussions in our lives impacting our cognitive, psychological, social and physical health.