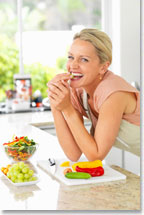 There are many well-researched natural remedies for mental health that fall under the term complementary and alternative medicine. My book Healing and Wholeness Complementary and Alternative Therapies for Mental Health contains thousands of examples of how these therapies have been used to treat anxiety, depression, addiction, eating disorders, and many more mental health disorders.
Some of the more common complementary and alternative methods used in mental health include the following:
Clinical Hypnosis
Biofeedback
Eye Movement Desensitization and Reprocessing (EMDR)
Neuro-Linguistic Programming (NLP)
Emotional Freedom Technique (EFT)
Hakomi Therapy (Body-centered, somatic psychotherapy)
Herbology
Nutritional Therapy
Auditory Processing Therapy
Music Therapy
Tuning Fork Therapy
Detoxification and Fasting
Aromatherapy
Massage Therapy
Kinesiology
Reflexology
Cold Laser Therapy
Traditional Chinese Medicine
Tui-Na (Acupressure)
Yang Style Tai Chi Chuan
Hatha and Ashtanga Yoga
Exactly What are Complementary and Alternative Therapies?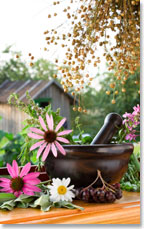 Because of the increasing popularity of complementary and alternative medicine (nearly 40 percent of U.S. adults report using it) more and more people have become curious about it. When using the term "alternative medicine," it refers to practices not typically used in conventional Western medicine.
Exactly what's considered alternative medicine changes constantly as more treatments undergo study and move into the mainstream. When an alternative medicine therapy is used in addition to (not instead of) conventional therapy, it's called "complementary." When you use a complementary therapy in addition to a conventional one, it's called integrative medicine.
Examples of Complementary and Alternative Medicine
To make sense of the many therapies available, it helps to look at how they are classified by the National Center for Complementary and Alternative Medicine (NCCAM), the lead agency that funds for scientific research on CAM in the United States. The NCCAM categories are:
Whole medical systems
Mind-body medicine
Biologically based practices
Manipulative and body-based practices
Energy medicine
The distinctions between therapies aren't always clear-cut, and some systems use techniques from more than one category. A whole system isn't just a single practice or remedy, such as massage, but many practices that center on a philosophy, such as the power of nature or the presence of energy in your body. Examples of whole systems include:
Ancient healing systems. These healing systems arose long before conventional Western medicine and include Ayurveda from India and traditional Chinese medicine.
Homeopathy. This approach uses minute doses of a substance that causes symptoms to stimulate the body's self-healing response.
Naturopathy. This approach focuses on noninvasive treatments to help your body do its own healing and uses a variety of practices, such as massage, acupuncture, herbal remedies, exercise, and lifestyle counseling.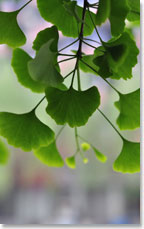 In addition to these systems, there are specific therapeutic approaches. The following represents the primary areas:
Mind-body techniques strengthen the communication between your mind and your body. Complementary and alternative medicine practitioners say these two systems must be in harmony for you to stay healthy. Examples of mind-body connection techniques include meditation, prayer,
and relaxation and art therapies.
Biologically based practices include dietary supplements and herbal remedies. These treatments use ingredients found in nature. Examples of herbs include ginseng, ginkgo, and St. John's wort, while examples of other dietary supplements include amino acids, vitamins, and minerals. Herbs and supplements can be taken as teas, oils, syrups, powders, tablets, or capsules.
Manipulation and body-based practices use human touch to move or manipulate a specific part of your body. They include chiropractic and osteopathic manipulation and massage.
Energy medicine practitioners believe an invisible energy force flows through your body, and when this energy flow is blocked or unbalanced you can become sick. Different traditions call this energy by different names, such as chi, prana, and life force. The goal of these therapies is to unblock or re-balance your energy force. Energy therapies include qi gong, therapeutic touch, reiki, and magnet therapy.
Many conventional psychotherapists and doctors practicing today have received little or no training in CAM therapies, so they are not qualified to make recommendations and address questions in this area.
With the increasing popularity of CAM therapies, many practitioners are trying to jump on the band wagon, so it is important to ask what education and training each practitioner has.