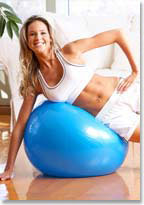 Whether or not to exercise during a fast is yet another controversy. Some experts have called for complete bed rest, while others suggested taking in a game of golf.
In a magazine article in the January 1976 issue of the magazine Cosmopolitan, Alan Cott recommended water-only fasting for weight loss and suggested that exercise could accelerate the process. In addition to taking daily 3-hour walks, Cott advised that golf, bowling, or bicycling would be beneficial during the first few days of the fast. Interestingly, journalist Upton Sinclair wrote on article on fasting for Cosmopolitan in 1910 and discussed his experiences with fasting, including his three fasts that totaled thirty days. In 1911, Sinclair published The Fasting Cure in which he recommended nothing stronger than light reading during a fast.
Natural hygienists in the Herbert Shelton tradition of water-only fasting insist that all fasters have complete bed rest, with no books, no television, or other distractions. Alec Burton, in several of his recorded talks on fasting, suggests gentle walking for a few minutes each day of the fast. This being said, simple movement and gentle physical activity while fasting can be helpful in maintaining muscle performance, including the heart. Beyond this, physical exertion defeats the purpose of calling for complete rest.
In their book, The Pleasure Trap: Mastering the Hidden Force That Undermines Health & Happiness, Douglas J. Lisle and Alan Goldhamer (2006) said, "Together, water-only fasting and resting are important instincts that guide behavior toward optimizing the healing response."
Some fasting retreats call for significant physical activity, but these programs are usually associated with juice fasting. These facilities are known to incorporate yoga, Tai Chi, Qigong, and long walks.