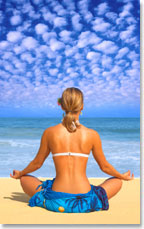 Nicotinamide adenine dinucleotide (NADH) is an important cofactor, or "assistant," that helps enzymes in the work they do throughout the body. NADH particularly plays a role in the production of energy. It also participates in the production of L-dopa, which the body turns into the important neurotransmitter dopamine.
Based on these basic biochemical facts, NADH has been evaluated as a treatment for jet lag, Alzheimer's disease, Parkinson's disease, chronic fatigue syndrome, depression, and as a sports supplement.
NADH is the active coenzyme form of niacin, also known as vitamin B3. Research has proven that NADH has a positive impact on people suffering from depression.
Research on NADH
In a study of 205 participants with depressive symptoms, 93% exhibited a beneficial clinical effect after taking NADH for 5 to 310 days. Another study reported that NADH had an antidepressant-like effect that was effective in depression treatment of major depression.
In a double-blind, placebo-controlled trial, 35 individuals taking an overnight flight across four time zones were given either 20 mg of NADH or placebo sublingually (under the tongue) on the morning of arrival. Participants were twice given tests of wakefulness and mental function: first at 90 minutes and then at 5 hours after landing. Individuals given NADH scored significantly better on these tests than those given placebo.
Other supporting evidence comes from an unpublished double-blind, placebo-controlled, crossover study funded by the makers of an NADH product. In this study, 25 people were kept awake all night and their cognitive function was tested the following day. People given NADH performed significantly better on various measures of mental function than those given placebo. NADH did not, however, reduce daytime sleepiness or enhance mood.
The antidepressant effect of NADH may be due to its oxidative properties which have been associated with beneficial effects on the central nervous system.