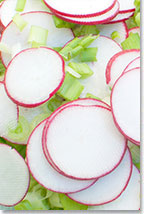 A homemade salad dressing is just the thing to top off a fresh salad. Making salad dressing from scratch is nearly as fast and easy as shaking up a store-bought bottle, and the taste is exponentially better than even the most "gourmet" jar of dressing. It's easier, though, to quit buying bottled dressings when you don't even need to consult a recipe before shaking up tonight's salad.
Ingredients
1/4 fresh pineapple coarsely chopped OR 1 cup unsweetened pineapple
1/4 diced fresh papaya.
1/2 teas taragon
1 1/2 brown rice vinegar.
1/2 teas coriander seeds toasted.
Instructions
Place all ingredients in the blender in the order listed, using the smaller amounts. Start the machine on low and increase speed to high.
Recipe Note
If saltier taste is needed, add Bragg Liquid Aminos to taste.